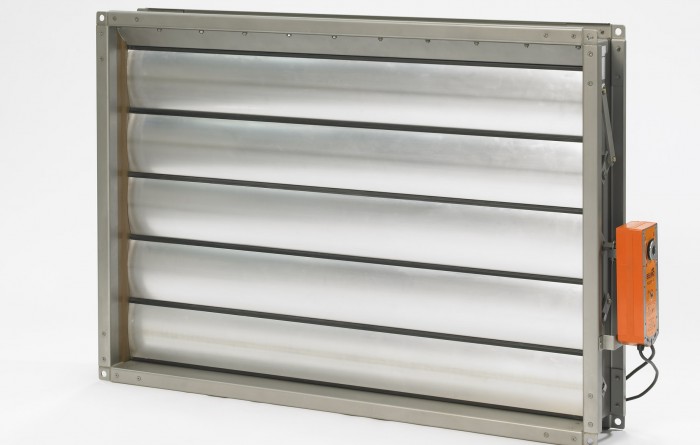 Description
The robust damper housing made from optional stainless or galvanized steel can contain up to seven lamellae.
Non return dampers with more than one lamella additionally have crossbars made from U-profile, welded to the damper housing. These cross-bars are serving as fixing for the lamellae and as supporting surface for the sealing.
The lamellae are made from ageing resistant reinforced elastic material with a non-breakable inlet. A solid reinforcement and stabilization of the damper blade sealing is done by aluminum reinforcement angles on incoming
flow side of the damper and aluminum plates on the back side.
The elastic lamellae are heat resistible up to 90 °C. For higher requirements lamellae with higher heat resistance are available as an option (additional price).
The flow-separating plates at back side of damper housing are creating single ducts behind each lamella to avoid transmission of impulse between partial air flows.
Downloads
Productfoto's